Here is a shot of the roller inductor end switch layout.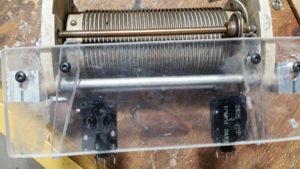 If you look closely at the left switch arm, you can see a little bit of plastic shimming the arm to adjust the limit. The design did not lend itself to making the switches very adjustable.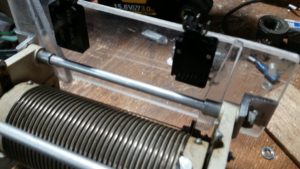 Here is a pic of the stepper drive mount for the load capacitor. This has led to a major rethink of the package. I think I'm going to move to a back plane layout. It's proving to be hard to install the belts.